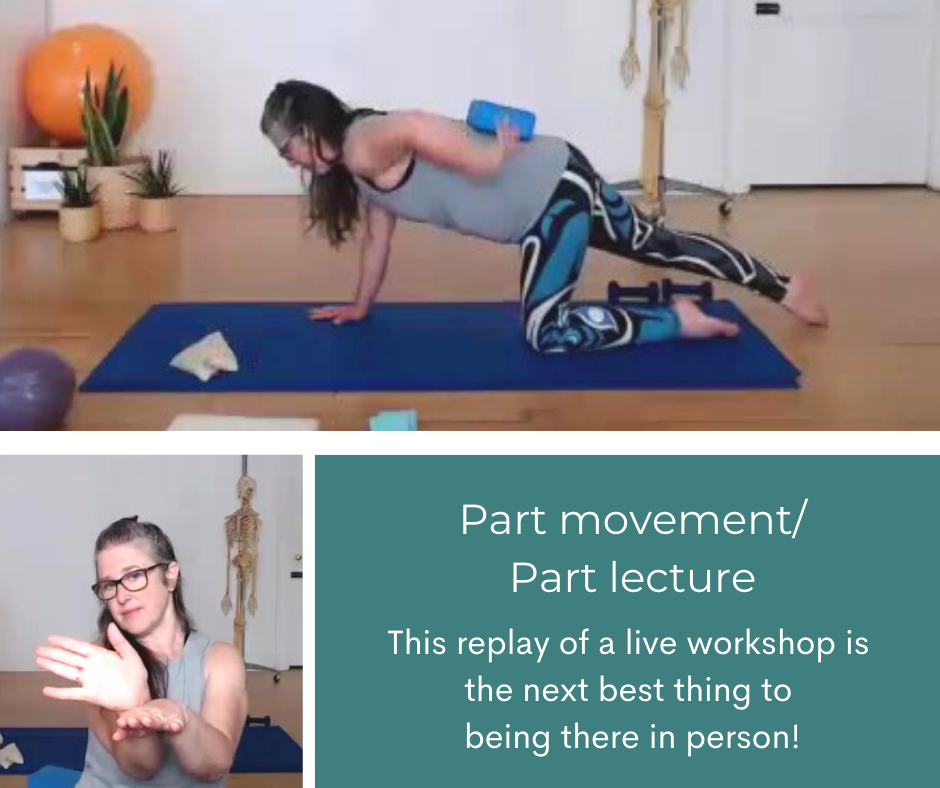 Refine your teaching skills with Alison
Explore the many different WHY's of several common exercises.
The bridge
The roll up/down
Cat/cow
The rhomboid push up
The pelvic list
& a quick pass at bird dog
Experience the movements in your own body and explore how students might benefit from particular WHY's.
Intentional teaching
This 1.5 hour (plus Q & A) recording of an interactive workshop for movement teachers explores the art of intentional teaching.
Get to the heart of the moves you offer your students and clients.
A guided series of exercises broken down into different WHYs
How to apply a workshop-style WHY and a workout style WHY
Using the WHY to make modifications easier
The WHY as a tool for empowering your clients
Sustainable learning is easier when your students understand the WHY
Class design is easy when you apply the WHY
Intentional teaching goes past standing at the front of the class and reciting a script, or running straight through basic descriptions of exercises.
Intentional teaching takes that extra moment to give students more guidance and a clearer sense of what to search for in their own bodies.
Understanding the WHY of the moves supports students' learning process, gives them agency and control over their bodies, their experience and their movement.
Understanding the WHY can be helpful for students with a history of trauma by offering a consistent, predictable framework for their class or private session.
Audio & video versions included
Available in days

days after you enroll

What's the WHY
Meet Alison, movement teacher & coach
Movement, thoughts and feelings and tea!These are some of my favourite things 😄
I've been teaching Pilates and movement for almost 20 years. Realising I wanted to hone my eye for detail, I really upped my skills and understanding of biomechanics and functional alignment when I certified as a Restorative Exercise Specialist with Katy Bowman and the Nutritious Movement Institute.
I'm fascinated by how bodies work and have taken part in two fascial dissections with Tom Myers of Anatomy Trains. That amazing experience has added nuance and detail to my understanding of how truly it's all connected! Also it makes for excellent cocktail party conversation.
I love working with other teachers to hone their teaching skills and build their confidence so they're ready to go out and claim their sweet spot in the teaching world.
I offer both private coaching and small group online coaching through Thrive and now the Movement Teacher's Roadmap.
My approach to movement and health includes exercise-specific movement, natural everyday movement, somatic body and brain exploration and a deep conviction that how our brains and bodies get together makes all the difference to how we feel.
Combining functional, exploratory details and alignment with fluid, intuitive movement and an emphasis on acceptance and fun leads to sustainable change that helps you feel better for life!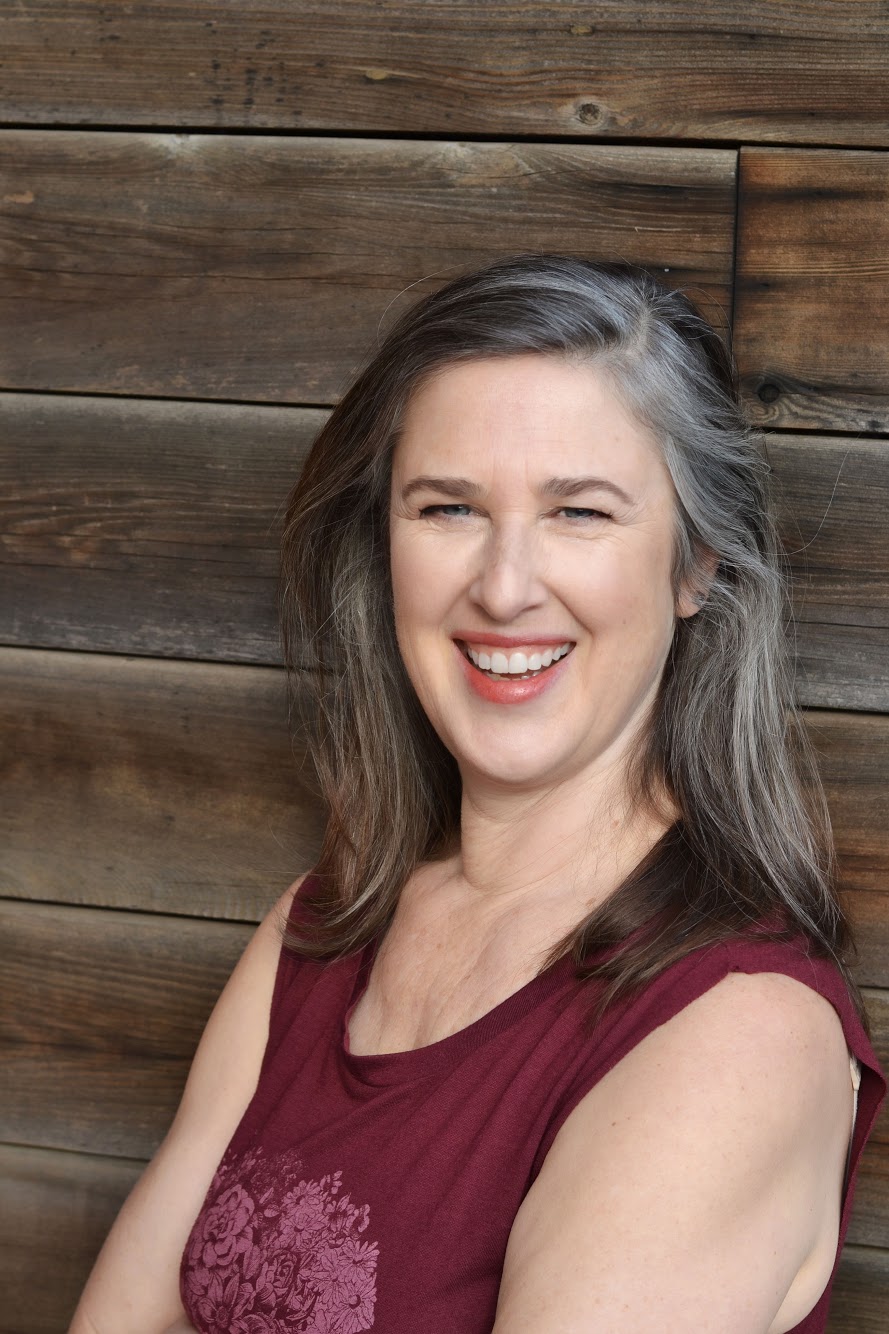 Looking for more?
Movement teachers and every-day movers alike can learn from my online courses
Check your inbox to confirm your subscription