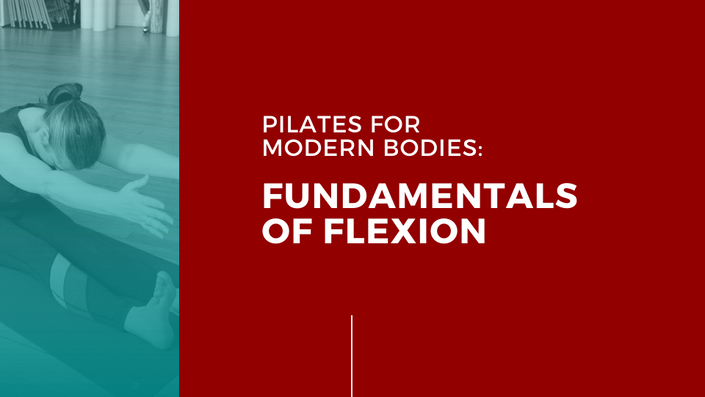 Pilates for Modern Bodies: Fundamentals of Flexion
A comprehensive course for unlocking your core strength and mobility.
Are you diligently doing your Pilates practice and not getting the results you want?
Does Pilates hurt something- your neck, your hips (or your head because it just doesn't make sense)?
Has your doctor, massage therapist or physio recommended Pilates and you want to be sure you do what's best for YOU and your modern body?
Are you a teacher who wants the best information and knowledge for your clients?
Join me for a 6 week exploration of your awesome modern body!

Pilates for Modern Bodies | Fundamentals of Flexion:

Our daily movement patterns affect our Pilates practice and our practice can improve our daily habits. As a modern human, you probably spend a lot of time sitting, using a computer and smartphone and hitting the gym or Pilates class but not a lot of time moving all your many amazing parts in ways that even out the effects of our current lifestyles.
We move (and don't move!) in ways that weren't the case when Joseph Pilates originally created his method. His work is amazing and offers many opportunities for building core strength, but not if the connective tissues that spread through your whole entire system restricts your movement.
Learning where your own personal "sticky" spots are, understanding how your body moves and what will help it move even better and knowing what YOUR brain and body need to thrive all make for an amazing movement practice that will serve you forever!
Pilates for Modern Bodies combines the traditional exercises with contemporary movement science. We know more now about fascia and how our connective tissue works. We understand how natural and sustainable movement supports the choreography of our Pilates practice.
I'm a strong believer in curiosity and exploration. We will look for the parts of your body that offer the greatest potential for change, and then make that change with compassion and self-care!
I am so excited to offer this guided course that unlocks the secrets to how your back body tension relates to your abs and how effectively you can do your core work.
Kind words
"Alison is a wonderful teacher and teaching mentor. Her deep knowledge of movement and bodies is only matched by her empathy, warmth and enthusiasm. Alison has helped shape my teaching in many ways, ranging from helping me understand technical issues to supporting my confidence when I was struggling. She's creative, resourceful, thorough and always focused on exploring for ways to help me help my own body and my students, and she's the person I call to this day when there's something I can't figure out."
Petra Fisher of Petra Fisher Movement
"Experienced, nuanced and generous with her knowledge for all things movement. Alison is truly a gifted teacher and communicator and allows you to look at the complex human body in a totally different light. I'm grateful for any opportunity I get to learn from her!"
-Diana M Yoga & Pilates Teacher
"You are a great translator and communicator Alison, so warm and relate-able but also clearly very very knowledgeable too. A rare mix."
-Mel P Pilates and Restorative Movement Teacher
Your Instructor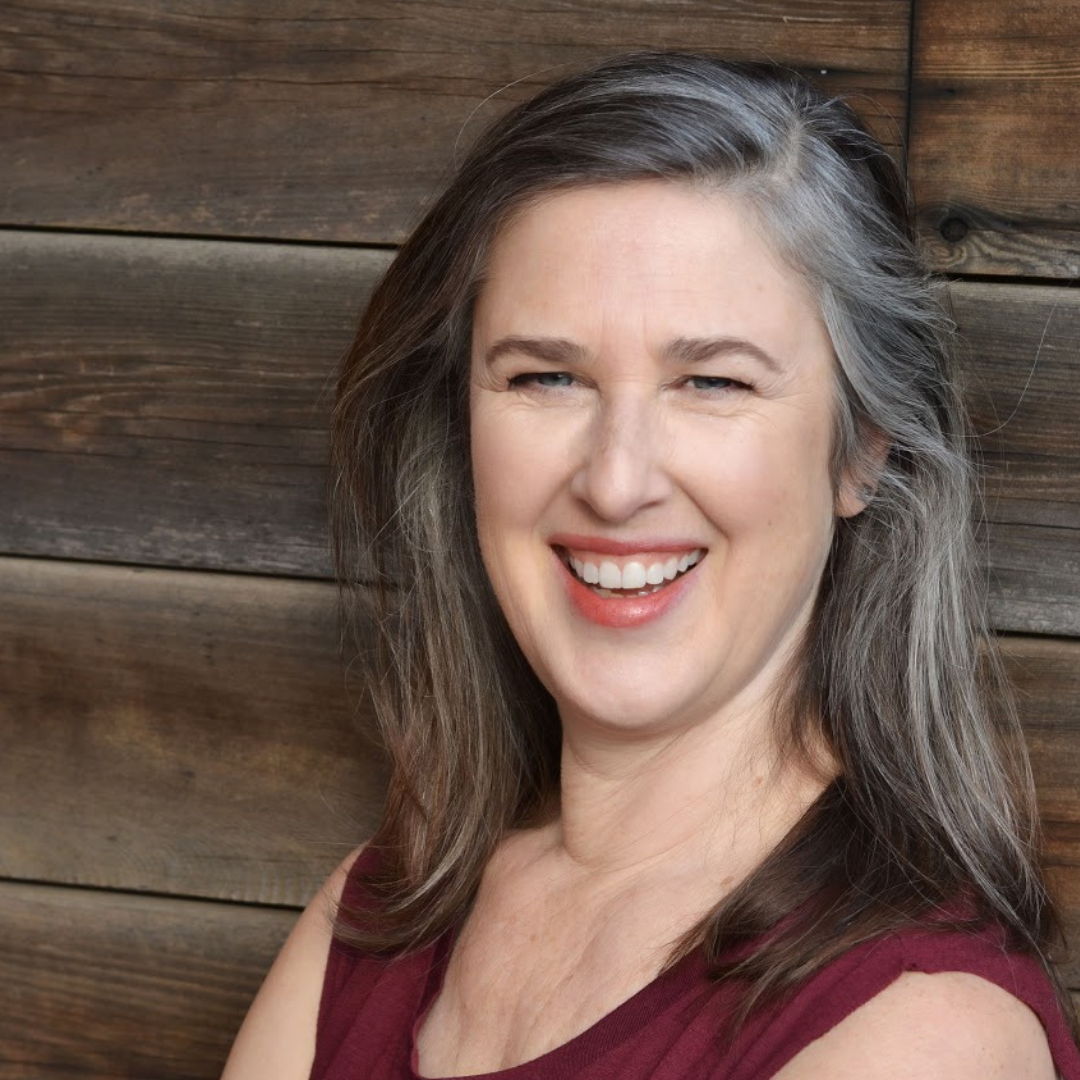 Movement, thoughts and feelings and tea! These are some of my favourite things 😄
I've been teaching Pilates and movement for almost 20 years. Realising I wanted to hone my eye for detail, I really upped my skills and understanding of biomechanics and functional alignment when I certified as a Restorative Exercise Specialist with Katy Bowman and the Nutritious Movement Institute.
I'm fascinated by how bodies work and have taken part in two fascial dissections with Tom Myers of Anatomy Trains. That amazing experience has added nuance and detail to my understanding of how truly it's all connected! Also it makes for excellent cocktail party conversation.
I love working with other teachers to hone their teaching skills and build their confidence so they're ready to go out and claim their sweet spot in the teaching world. I offer both private coaching and small group online coaching through Thrive and now the Movement Teacher's Roadmap.
My approach to movement and health includes exercise-specific movement, natural everyday movement, somatic body and brain exploration and a deep conviction that how our brains and bodies get together makes all the difference to how we feel. Combining functional, exploratory details and alignment with fluid, intuitive movement and an emphasis on acceptance and fun leads to sustainable change that helps you feel better for life!
What's included?
6 modules of movement and mobility practice
7 modules of anatomy, simple clear explanations and assessment tools
Every-day movement moments that address specific areas of tension that limit your flexion
Mindful movement practices
10 minute Core Combo mini-class
A fulll length class you can use
Effective strategies for before and after comparisons
Downloadable charts to set goals and track your progress
A Facebook group to connect, share your progress or your challenges and get answers to your questions as they come up
Regular access to me through email
You have the strength and the mobility right there in your body, just waiting to be found. Let's find them together!
Frequently Asked Questions
When does the course start and finish?
The course starts at your convenience and content will be shared via email once a week for 6-weeks. You own it for life and it can take as much or as little time as you like to complete.
How long do I have access to the course?
How does lifetime access sound? After enrolling, you have unlimited access to this course for as long as you like - across any and all devices you own.